The Flatbush Development Corporation (FDC) is pleased to host, in collaboration with Small Business Services (SBS) and participating Cortelyou Merchants, the Cortelyou at Twilight event. Featuring over 30 of the neighborhood's best restaurants, bars, and specialty food & drink shops, guests will experience many wonderful tastings and specials including new culinary creations, some local favorite dishes, and drinks. Join us on Cortelyou Road on Thursday November 9th. Tasting will start at 5:30pm and go to 9pm or while supplies last, this event is for all ages, and is held rain or shine.
Tickets:
$25 with advance purchase
$30 on day of the event (Day of: CASH ONLY)
$20 tickets for ages 20 and under (must be 21 years or older for some drink tastes).
PICK UP YOUR TICKETS on the day of the event, at the Brooklyn ARTery (1021 Cortelyou Road, between Coney Island Avenue and Stratford Road).
Click the button below to purchase tickets.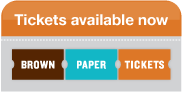 *Proceeds from ticket sales will benefit the Cortelyou Road Merchant's Association (CoRMA). Funds raised will go towards additional street cleaning, holiday lights and general maintenance along Cortelyou Road.*
Past Featured Food & Drink Participants Have Included: The Castello Plan, Mimi's Hummus, Sycamore, Bar Chord, Buffalo's Famous, The Farm on Adderley, Cortelyou Craft Beer, 773 Lounge, Jr. Bella's Pizza & Pasta, Plaza Gourmet Deli, Kings County Wine, Natural Frontier Market, Lea, Cortelyou Market By Keyfood, Cinco de Mayo, Flatbush Food Co-op, Café Madeline, Ox Cart, Taqueria Maria & Ricardo, KoKo Ramen, Manchego, San Remo's Pizzeria and Restaurant, Violia's Sorrel, and George's Diner
Past Featured Stores Have Included: Brooklyn ARTery, Latin Fever On2 Dance Studio, Gabe's Camera and Video City, Brooklyn Hearth Realty, Park Fitness BK, Thirdroot Community Center, Junior's Barber Shop, Jennifer's Beauty World, and Pilates on Cortelyou
Past Sponsors Have Included: Brooklyn Hearth Realty, The Flatbush Food Co-op, Bar Chord, and Park Fitness BK