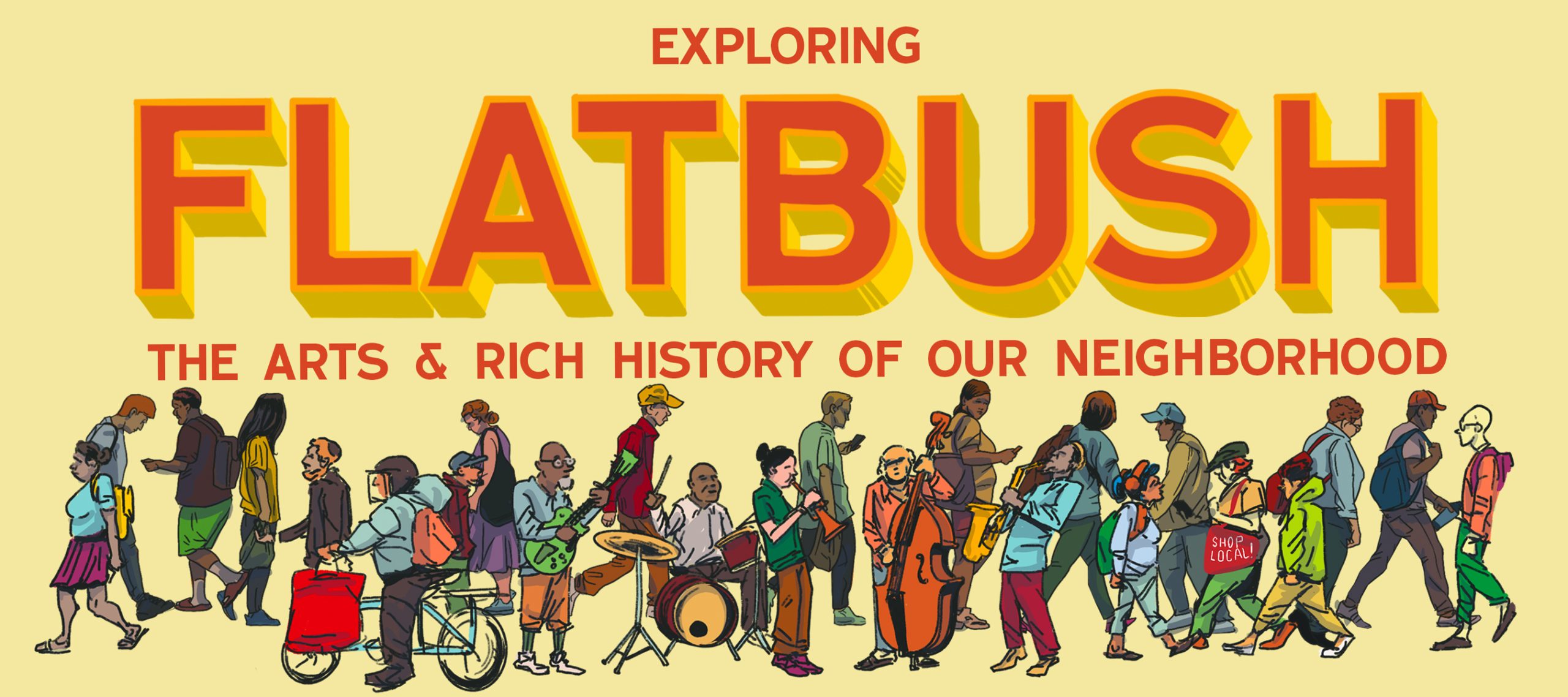 Art and Culture Map of Flatbush
The Flatbush Development Corporation (FDC) presents the Art and Culture Map of Flatbush, Brooklyn: We are thrilled to announce the launch of our "Art and Culture Map", a project commissioned by FDC, with the support of Beautify Brooklyn (BB), NYC Small Business Services, and dedicated community volunteers. This map, illustrated by local artist Spencer Alexander, invites residents and visitors to immerse themselves in the richness of art, culture, history, and community that Flatbush offers.
With a deep understanding of the community's essence, Alexander's work beautifully captures the vibrant energy and diversity that defines Flatbush. Reflecting the nature of the Flatbush community, this map showcases an array of public art, including murals by many local artists. It serves as a compass to navigate through the various neighborhoods within Flatbush, offering a valuable resource for longtime residents and newcomers eager to explore the hidden gems of this area. This collaborative effort aims to foster a deeper appreciation for the community's cultural heritage, while exploring local businesses, public spaces and everything in between that gives our part of Brooklyn its unique character.
Please donate to FDC to support these and other Flatbush projects.
Disclaimer:
The purpose of this incredible map is to depict the public arts, historical landmarks, business districts, neighborhoods and landmarked neighborhood associations located within the area that the Flatbush Development Corporation (FDC) serves. To more accurately reflect the cultural richness of our neighborhood, FDC will provide a digital version of this map which is ever evolving and includes detailed information and photos of the mentioned locations and beyond. Although we strive to provide the best information we can, the organizations who have collaborated on this project understand there may be unfortunate omissions, errors or positional inaccuracy.