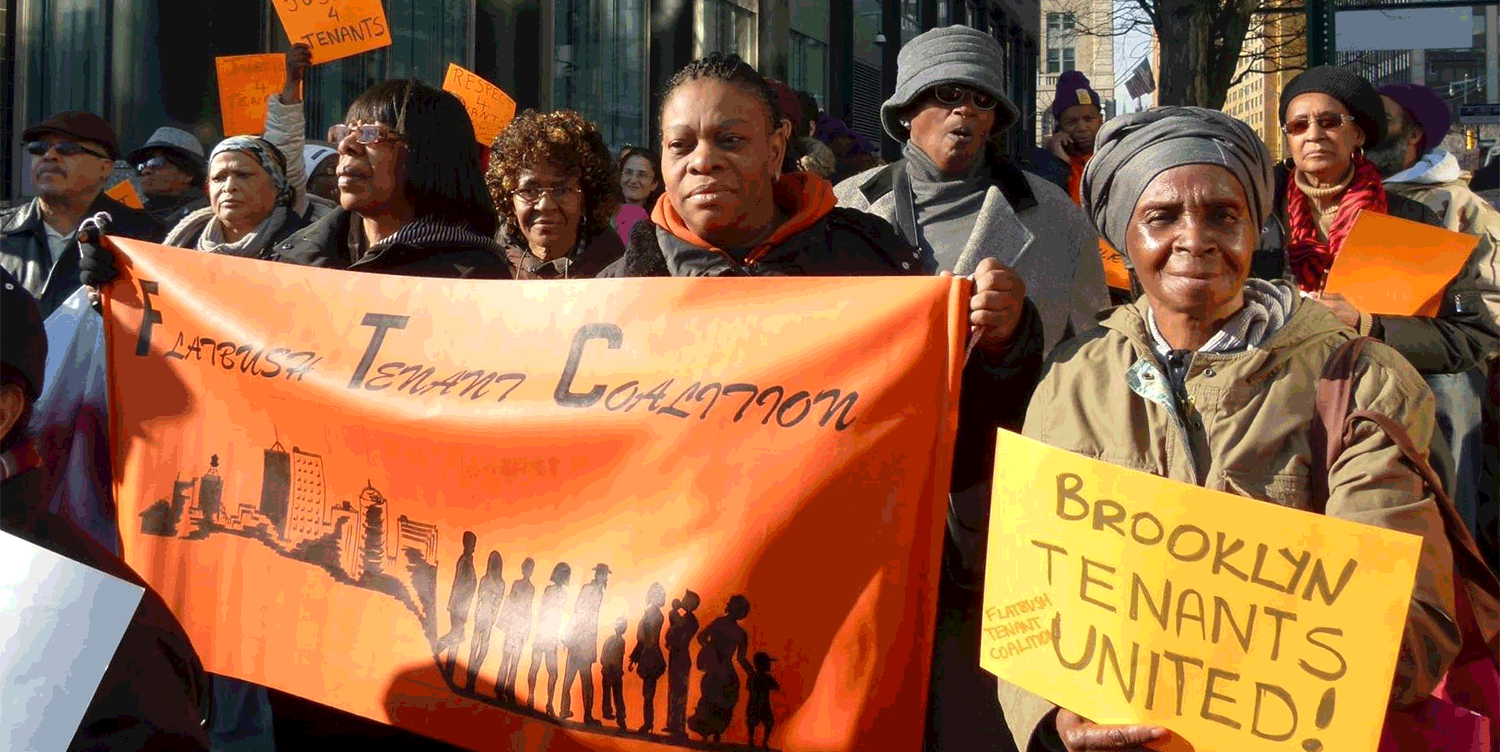 Flatbush Tenant Coalition
(FTC)
We work with dozens of tenant associations and more than 500 community residents each year to build tenant power and improve housing conditions in our neighborhoods. The Flatbush Tenant Coalition brings tenants together to collectively build power within the larger tenant community in Brooklyn. We support and build tenant associations and tenant leaders, educate tenants about their rights, and how to organize their buildings to effect change and take united action in tenant-rights campaigns.
FTC works with several tenant associations and individuals to resolve disputes with landlords and encourage improved building conditions and safety. In addition, we facilitate monthly meetings to provide information, networking, and support.
Learn More About the FTC Podcast!