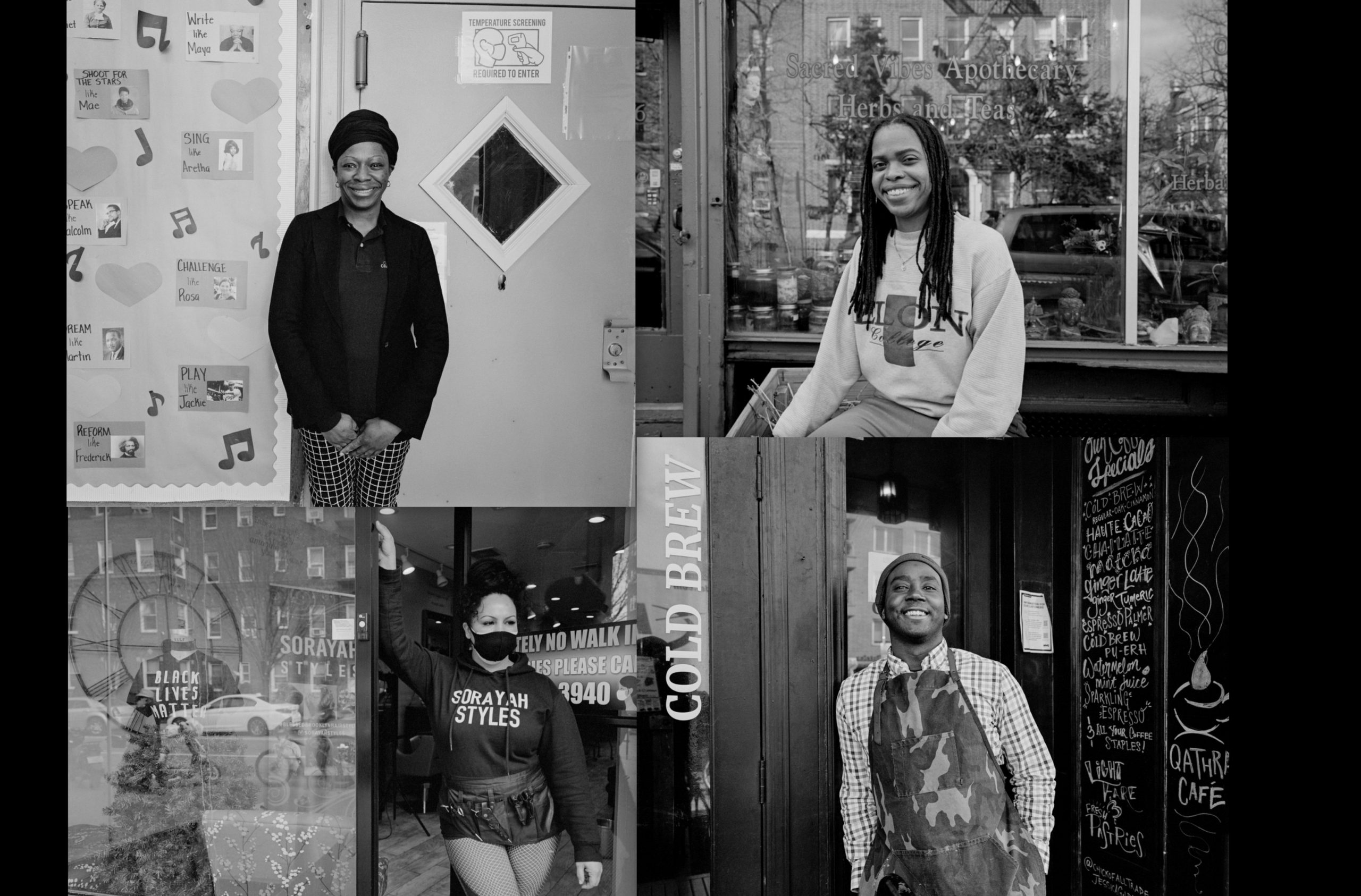 Feb 16, 2022
Celebrating Our Black-Owned Businessess!
Feb 16, 2022
In honor of Black History Month, we look back at NYC Commission on Human Rights' (NYCCHR) exhibition highlighting Black Owned businesses across NYC.
Last year, on March 4, 2021 FDC's Economic Development Department walked around our neighborhood with representatives from NYCCHR and photographer Andre Wagner, to photograph, on film, some of our local Black Owned Businesses. Even amid COVID-19 and growing gentrification, Black business owners anchor their communities, even in the most difficult of times. These photos were included on a larger citywide campaign by the highlighting Black Owned Businesses across Brooklyn. In July 2021, The Photos were then printed and displayed on the windows of each featured business and in one larger exhibition at the Flatbush Food Coop.
Featured Businesses Include:
Jennifers Beauty Salon, Sorayah Styles Beauty Salon, Sacred Vibes Apothecary, Fishermans Cove, Qathra Cafe, Cortelyou Early Childhood Center, All Beauty Salon (Unisex Barbershop) Chrisstyles Barbershop, Healthy Vibe Cafe, Grace Eyecare.
Enjoy our photo gallery!