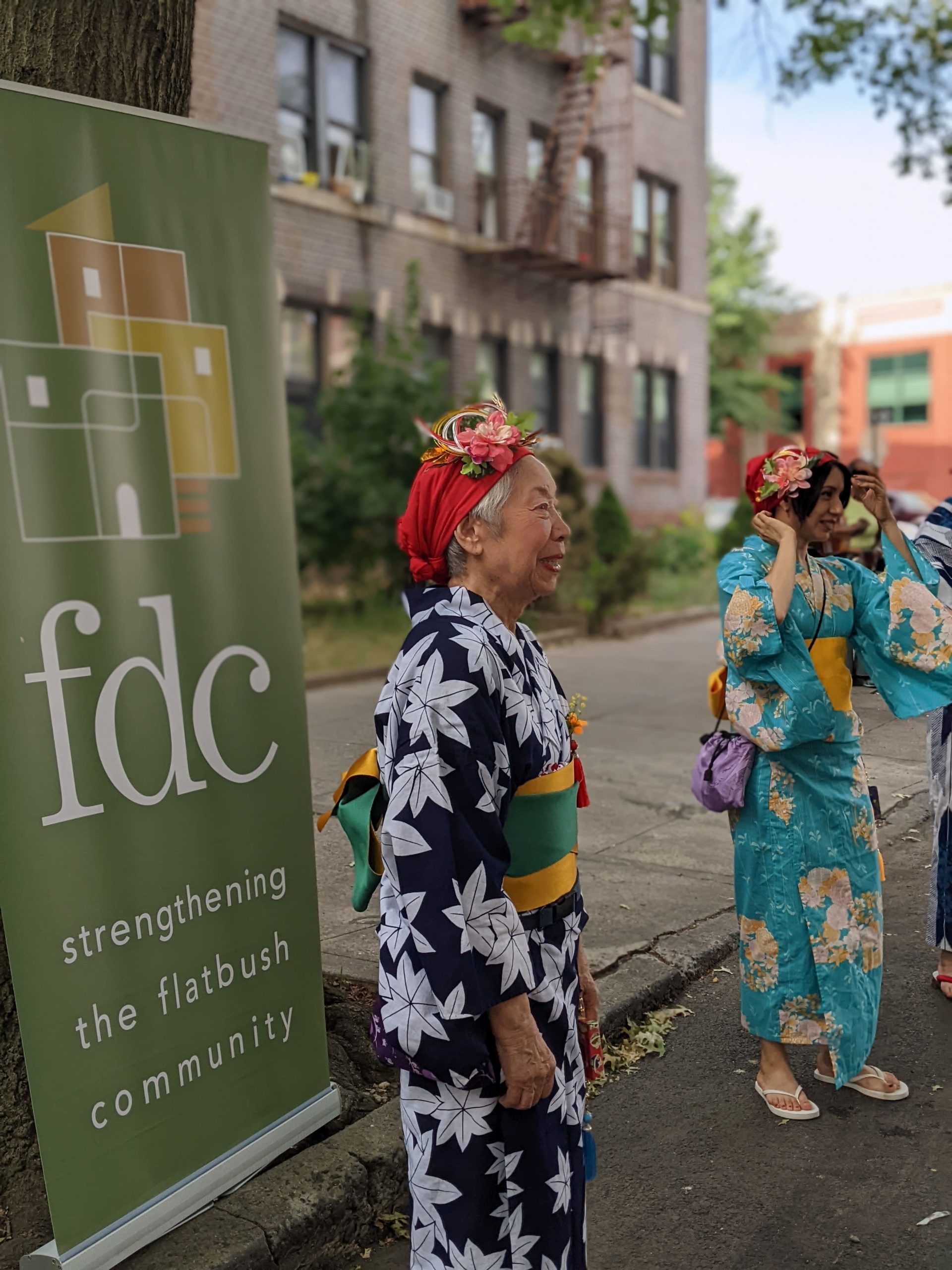 Open Streets on Newkirk Ave
are back!
Open streets on Newkirk Ave are back! Enjoy a Car-free Newkirk Avenue from Coney Island Avenue to East 17th Street. Sundays from 12–8 PM. There will be live music, children's activities, movement & more! Beginning Sunday, June 11.
Stay tuned for more event details!
June 11th
12-3 PM Reggae DJ Set by DJ Carter Van Pelt (in front of Coffee Mob Bar & Roastery)
1-3 PM Soccer Fun for Kids (b/w Rugby Rd & Argyle Rd)
CANCELLED: 3-5 PM Greening Workshop with Susannah Laskaris in front of Coffee Mob Bar and Roastery: Learn about the following topics in our 3-part series: NYC City Trees, Kitchen to Compost, and the importance of Birds & Pollinators for our ecosystem! (Part 2 & 3 will take place on following Sundays 6/18 and 6/25)
5-6 PM Chinelos (Traditional Mexican Folk Dance)
6 PM Piñata Game
6-8 PM is Unison Steel: Steel Drum performance in front of WattLi Bar
June 18th
1-3 PM OYE Studios ART for Kid's Activities (B/w Argyle and Rugby Roads)
1-3 PM Soccer Fun for Kids (B/w Marlborough and Rugby Roads)
3 PM Compost Children's Play by Fresh Lime Soda Productions (B/w 16th and 17th Streets)
3-5 PM Greening Workshop with Susannah Laskaris in front of Coffee Mob Bar and Roastery: Learn about the following topics in our 2-part series: Kitchen to Compost and the importance of Birds & Pollinators for our ecosystem! (Part 2 & 3 will take place on following Sunday on 6/25)
5 PM Live Jazz Music Performance by Roy Nathanson and friends (B/w 16th and 17th Streets)
5-7 PM Father's Day "Makers Workshop" with local builder Michael Combs in front of WattLi Bar & Kitchen
June 25th
12-4 PM Dirty Dancing, a community street cleaning operation up and down Newkirk Avenue with a live DJ
1-3 PM ASNEAA "All Eyez On Me" teach-in and activities on the African Diaspora and its global mapping (B/w Argyle and Rugby Roads)
2-4 PM Arts & Crafts with Arts and Democracy (B/w Argyle and Rugby Roads)
3-5 PM Greening Workshop with Susannah Laskaris in front of Coffee Mob Bar and Roastery: Learn about the importance of Birds & Pollinators for our ecosystem!
3-5 PM OYE Studios Street Art (B/w  16th Street and Marlborough Road)
6-7 PM Brazilian BlocoLaconga Carnival Music and Dance of the African Diaspora (Starts at Newkirk Avenue and Argyle Road)
7-8 PM Tecuanes Mexican Dance (B/w Argyle and Rugby Roads)
July 9th
1-3 PM OYE Studios ART For Kids children's activities (B/w Argyle and Rugby Roads)
1-3 PM Soccer Fun For Kids (B/w Marlborough and Rugby Roads)
2-4 PM Arts & Crafts with Cynthia Fortozo of Arts and Democracy (B/w Argyle and Rugby Roads)
3-4 PM Bhangra, an Indian Folk Dance Lesson (B/w Marlborough and Rugby Roads)
5 PM Performance by Jon Lehrer Dance Company (Exact Location along Newkirk Ave TBD)
6-7 PM Cordeone & Trio Arrebol, Portuguese music group (In front of Coffee Mob Bar and Roastery)
July 16th – All Programming is CANCELLED Due to Rain and Flood warnings
12-3 PM Bossa Nova Brunch with DA Sempre (in front of Coffee Mob Bar and Roastery)
1-3 PM OYE Studios ART for Kids children's activities (B/w Argyle and Rugby Roads)
2-4 PM Arts & Crafts with Cynthia Fortozo of Arts and Democracy (B/w Argyle and Rugby Roads)
2-3PM Karate School Performance (B/w Marlborough and Rugby Roads)
3-4 PM Japanese Folk Dance Performance by Bon Dan NYC  (B/w Marlborough and Rugby Roads)
5 PM Pinata Game (B/w Argyle and Rugby Roads)
5-7 PM Double Dutch with Elite Bklyn Jumpers (In front of WattLi Bar and Kitchen)
5-8 PM DJ Set by Yah Supreme (In front of WattLi Bar and Kitchen)
July 23rd
1-3 PM

OYE Studios – Splash Art! (B/w Argyle and Rugby Roads)

1 PM

G Square Publisher Book Tabling (B/w Argyle and Rugby Roads)

1-3 PM

Soccer Fun for Kids (B/w Marlborough and Rugby Roads)

2-4 PM 

with Cynthia Fortozo of Arts and Democracy (B/w Argyle and Rugby Roads)

3:30-4:30 PM

Japanese Folk Dance Performance by Bon Dan NYC (B/w Argyle and Rugby Roads)

3-5 PM

Piñata making Workshop (B/w Argyle and Rugby Roads)

6 – 7:30 PM

 Musical Performance by Jake G and the Soul Vibrance


(In front of Coffee Mob Bar and Roastery 1602 Newkirk Ave)
July 30th
1-3 PM OYE Studios – Splash Art! (B/w Argyle and Rugby Roads)
2-3 PM Tae Kwon Doe Performance & Demonstration (B/w Marlborough and Rugby Roads)
2-4 PM Crafts with Cynthia Fortozo of Arts and Democracy (B/w Argyle and Rugby Roads)
2-5 PM Live DJ Set by DJ Yah Supreme
(1505 Newkirk Ave In front of WattLi Bar and Kitchen)
4 PM Kids Rock for Kids performance (1602 Newkirk Ave – In front of Coffee Mob Bar & Roastery)
5 PM Piñata Game (B/w Argyle and Rugby Roads)
5 -7 PM Double Dutch with Elite Bklyn Jumpers!
(1505 Newkirk Ave In front of WattLi Bar and Kitchen)
5:15 PM Musical Performance by Alegba and Friends (1505 Newkirk Ave In front of WattLi Bar and Kitchen)
7:15 PM Funk Rust Steel Band Performance (Begins at Argyle Road – Ends in front of Coffee Mob Bar & Roastery)