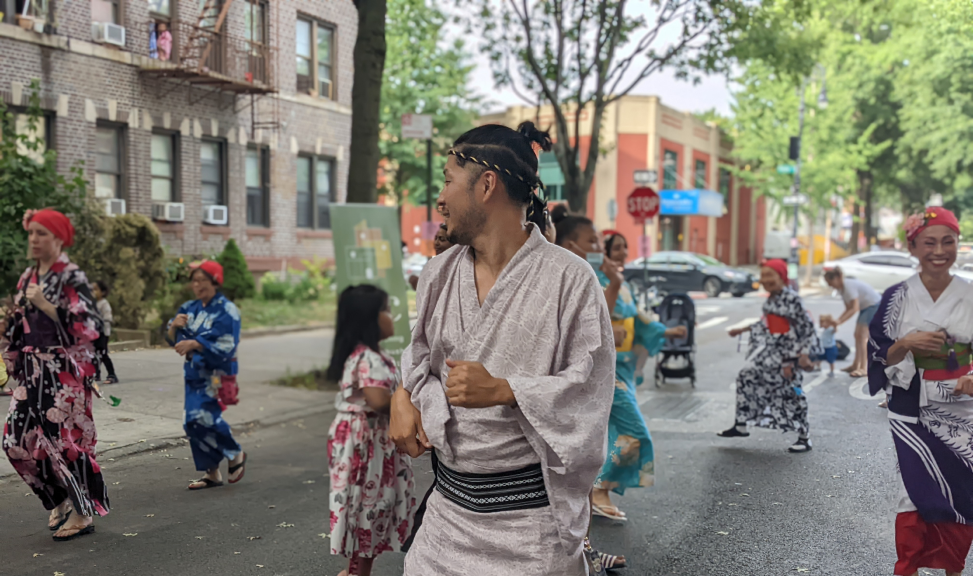 Aug 15, 2022
Newkirk Avenue Open Streets on July 31st!
Aug 15, 2022
Sunday, July 31 Newkirk Avenue Open Streets: On this day we celebrated our community & city's diversity with our Open Streets activations for the day Check out what our schedule was below!
12:30 PM Cedar Star Catering Pop-Up! Sample Authentic Lebanese- Israeli cuisine at one of our favorite local spots! – Try Homemade Kosher Bourekas & Lemonade

1326 Newkirk Avenue *While supplies Last*

1:30 PM Flatbush Community Theater Improv Workshop. Our community stopped by to sample a class from our Neighborhoods Newest Theater located on Church Avenue!

*Meet between Rugby & Argyle Rd*

3:00 PM Arts & Crafts with Cynthia Fortozo of Arts & Democracy

*Meet between Rugby & Argyle Rd*

5:00 Performance by Bon Dan NYC: Japanese Folk Dancing

*Meet between Marlborough and Argyle Rd*

6:30 PM Adam and John: Performing favorite pieces from the Middle East & Balkans

*Meet in front of WattLi Bar*
Enjoy this photo album from that wonderful day!