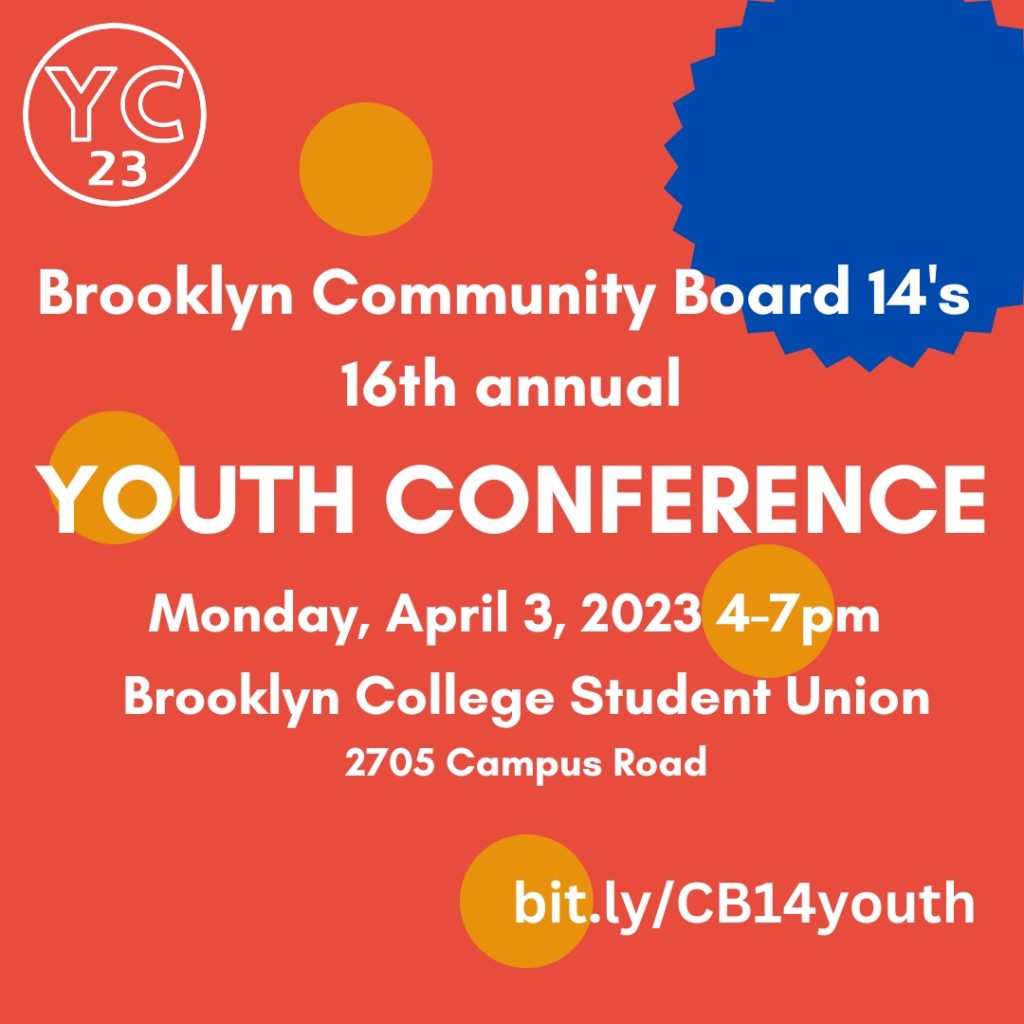 CB14's annual Youth Conference is quickly approaching. This year's Youth Conference will take place on Monday April 3 from 4-7pm at Brooklyn College's Student Center (2705 Campus Rd, BK NY 11210). Nearly 40 organizations, agencies, and employers have registered for a table, so spots are filling up fast!
This conference is an excellent opportunity to recruit ambitious and enthusiastic young people for employment, educational, volunteer, internship, and social program opportunities. For organizations who are interested in participating, you can share your mission, message, and resources with Brooklyn youth and build community relations at the grassroots level.
Each year, this event is attended by:
* Approximately 500 young people aged 14-21 from all over Brooklyn and beyond
* More than 50 community-based organizations, city agencies, and businesses.
* Local politicians and news publications, making this an excellent opportunity for community relations and publicity. It is very easy (and totally free) for your organization to participate. Participating organizations will host an information table with one or two representatives. Organizations can register using this form and find more information on the event website. Those interested in presenting a workshop should indicate so on the registration form. Individuals not affiliated with organizations should register via the Eventbrite page.
Please contact CB14 Community Coordinator Sarah Sklaw at 718-859-6357 or cb14youthconference@gmail.com if you have any questions or need assistance registering.