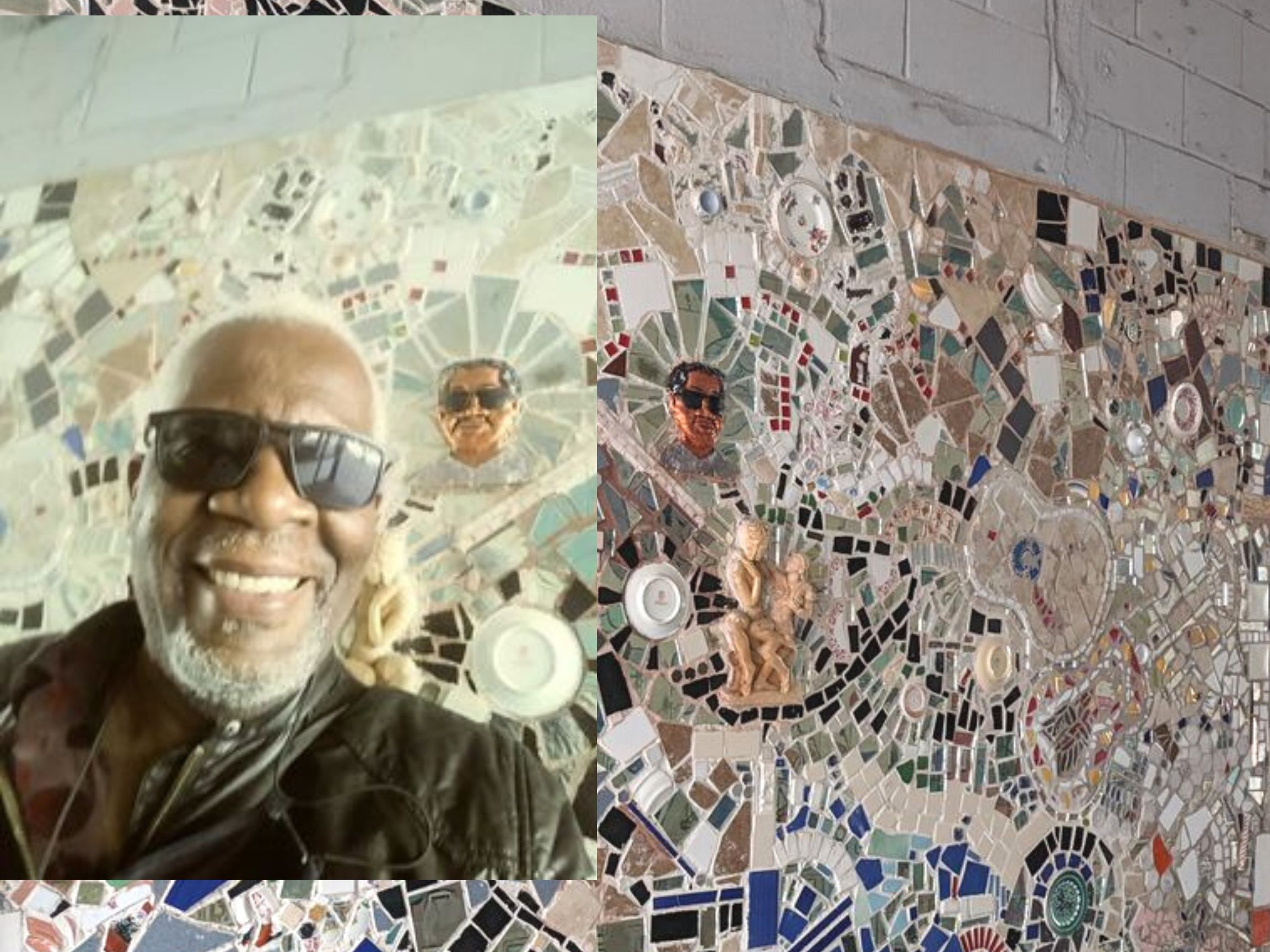 Feb 22, 2023
Community Member Highlight: John Felder
Feb 22, 2023
John Felder who is a retired Director of Membership of Teamsters Local 237, now fills his time with being an extra on film sets and making folk art. He also helps out FDC with volunteering. John is a highly involved community member, he even made a sculpture of three men that would sit on a bench at Newkirk Plaza (the second photo). The large man on the left is the late Lamont Wade, known as "Dutch." He had a sandwich named after him in the Plaza Gourmet Deli.
John came to Flatbush in 1999 from Park Slope. He says, "There was nothing over there, no shops nothing. That's what I loved about Flatbush, everything was central if you needed a dry cleaners it was there." John is a huge fan of Newkirk Plaza, "It was a godsend during Covid, a place for people to convene and talk." He even suggested for there to be benches added to the plaza so it can really see its full potential as a town square.
In 2012,  when they redid the tunnel which connects Marlborough Road to the Plaza, John was helping out with the mosaic as other volunteers did. Juan Carlos Pinto of the Brooklyn Recycle Project, who designed the tunnel and enforced the pieces into the walls told John he could bring anything to paste into the mosaic. John immediately went home and got to work on a self portrait made of self drying clay and the next day, he brought it to back and Juan of course, accepted it. That's what you see in the lefthand photo, John calls it "Portrait in The Tunnel".