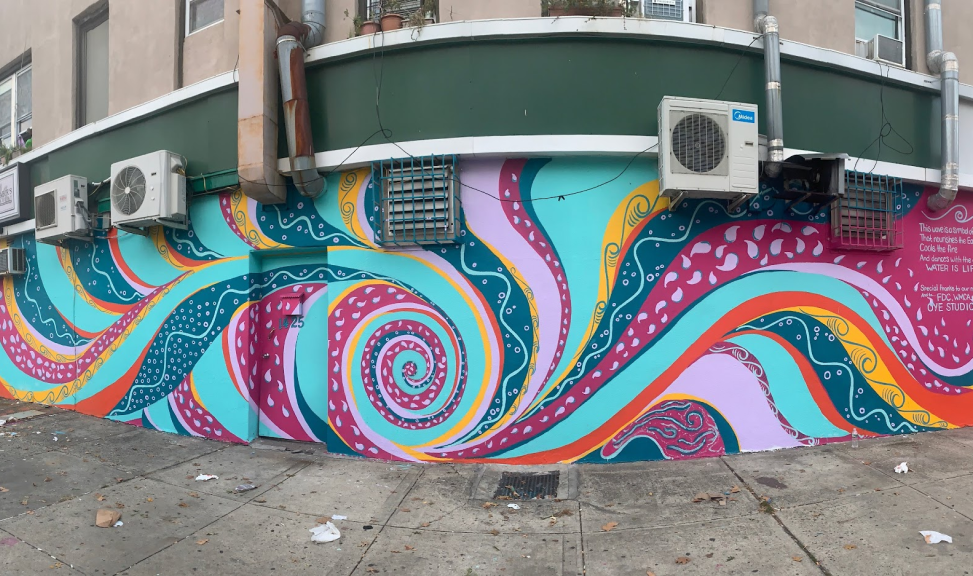 Mar 25, 2022
Kabir's Bakery Mural Reveal! This beautiful mural can be found at the corner of Marlborough and Foster
Mar 25, 2022
October 23rd, 2021
Art in all forms has always been a unifying force in our community. Have you seen the new mural located on the side of Kabir's Bakery at the corner of Marlborough Rd and Foster Avenue?
For years our neighbors and local merchants were exhausted looking at the rundown wall being vandalized on the outside of a longtime beloved business. The Intersection where Marlborough Road meets Foster avenue is an entryway to Newkirk Plaza, a staple here in Flatbush! With the support of our community, we joined forces with local artist collective OYE studios to bring some life to the corner! After a year of planning, fundraising, and prepping we are proud to reveal to you the newest community mural. Exactly what our community needed!
Be sure to check out the result of the latest collaboration between FDC, OYE Studios, Newkirk Plaza Merchants Association, West Midwood Community Association (WMCA) & Friends of Newkirk Plaza. Thank you to everyone who supported this project! – Let's do more!
Coming soon in Summer 2022: Newkirk Plaza Tunnel Mosaic…The full experience!
This spring and summer, our team will work together on expanding the mosaic in the Newkirk Plaza Tunnel Mosaic… to Learn more about how you can support that project – click here!
Enjoy our photo gallery!