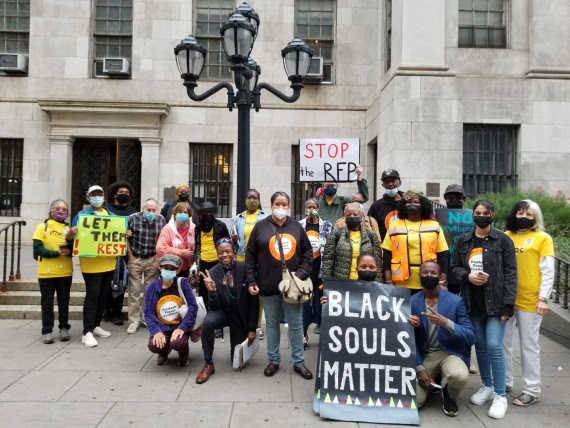 Dec 23, 2021
People Power – Flatbush African Burial Ground
Dec 23, 2021
We are thrilled to announce that this past week the city officially revoked its plan to sell the Flatbush African Burial Ground to a private developer!! This is an incredible victory for the Flatbush African Burial Ground Coalition (FABGC), of which FTC is a proud member!!
CONGRATULATIONS to all of our FTC members, especially all those who turned out for rallies, collected petition signatures, joined walking tours, and powered the fight over the last year! And a special shout out to our tenant leaders Paulette, Ruth, N'Jelle, and Redoneva, and our Organizer Sarah G., who together represent FTC on the FABG Coalition.
In 2022, we continue our fight for a REAL community visioning process for the burial ground and community stewardship of the sacred land! When we fight, we win!!