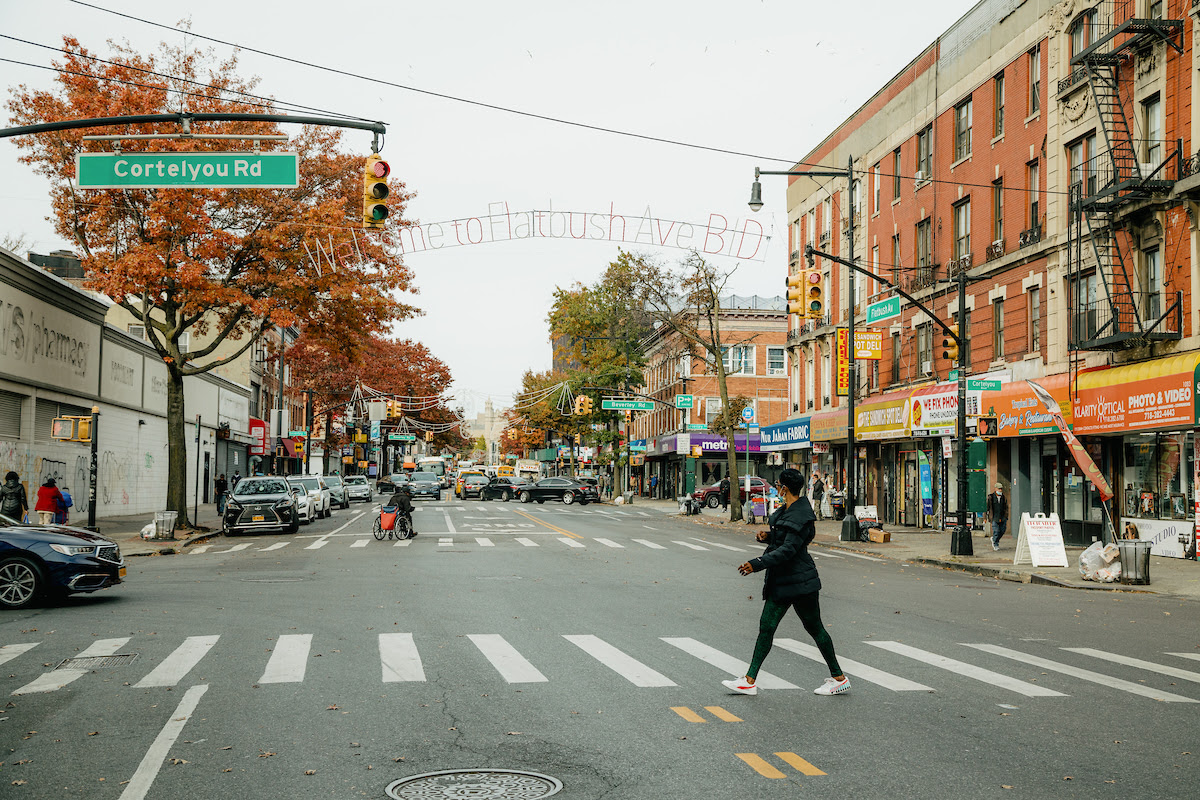 Mar 15, 2022
The Impact of Our COVID-19 Response, Two Years On
Mar 15, 2022
A guest post  in a new monthly blog, Brooklyn Community Foundation President and CEO Dr. Jocelynne Rainey shares reflections and stories of impact from our work across Brooklyn
Dr. Jocelynne Rainey
President and CEO
Brooklyn Community Foundation
The clouds have parted, the sun is on the horizon, and we're all breathing a collective sigh of relief now that the COVID-19 pandemic may be more manageable. To say that the past two years have been difficult would be woefully inadequate, especially in light of the hardships we've witnessed here in Brooklyn. The challenges notwithstanding, we've also seen firsthand how, through ingenuity, determination, and the generosity of local donors, frontline organizations have been able to keep serving their communities.
On this day two years ago, we launched the Brooklyn COVID-19 Response Fund with an explicit focus on racial justice and centering communities of color. And we're proud to say that the Fund has since become the largest community-supported initiative in our history, amassing over $6.5 million in grantmaking commitments to nonprofits across the borough. In fact, we distributed $3.3 million to 246 frontline organizations in just 16 weeks from March to July 2020, followed by an additional $3 million for ongoing urgent needs, vaccine education and outreach, and long-term investments in community-led social change.
One of the organizations on the receiving end of this much-needed support is Flatbush Development Corp. (FDC). Founded in 1975, its mission is to protect affordable housing, foster local businesses, and provide support for immigrants, youth, and families in the heart of Central Brooklyn. Flatbush — where I spent much of my own childhood — is a predominantly Black community, nearly half of residents are immigrants, and 87% are renters. During the pandemic, it became one of Brooklyn's hardest-hit communities, and FDC was a lifeline throughout.
In March 2020, FDC found itself in the intractable position of trying to stay connected to members of the community in the midst of a citywide quarantine. Yet its team was not daunted. "As an organization, we really stepped our game up during the pandemic," says Robin Redmond, Executive Director at FDC. "We immediately started thinking about the emerging needs for our community. Right before the pandemic, I was providing our staff with laptops, wireless cards, and every office supply you could imagine. By the time we shut down the office, we were completely prepared to work from home. When we were allowed to re-open our back-to-school programs in April 2020, we didn't miss a beat."
Still, Flatbush residents were enduring unprecedented tough times. Many experienced food insecurity and unemployment, and neighborhood small businesses were struggling to stay afloat. Added to this were concerns over housing – especially among Flatbush's older adults.
"As the neighborhood rapidly gentrifies, a lot of our landlords can be relentless when it comes harassing and displacing tenants," added Redmond. "And who are the most vulnerable? Immigrants and seniors. They go after the immigrants because they have fears over getting deported while senior citizens are also scared, but don't want to bother their children or don't even have family to bother."
Bear in mind, these problems exist even in the best of circumstances. Under the cloud of a pandemic and a citywide economic slowdown, the challenges plaguing Flatbush went from chronic to acute.
In response, we provided FDC with grants to sustain and increase its essential services. Over the past two years, we have issued $29,000 from our Brooklyn COVID-19 Response Fund for FDC's emergency small business support and community-wide vaccine education programs. In addition, through our Brooklyn Elders Fund, FDC has received $45,000 annually since 2020 to protect the housing rights of older adults and help them age safely in place while facing a housing crisis exacerbated by COVID-19.
FDC is one of the many nonprofits we supported throughout the pandemic. And while there's no overstating how much we are all looking forward to brighter days ahead, we also are encouraged that we now have a blueprint for rapid response and a roster of like-minded partners that are prepared to rise to the occasion with innovative thinking and teams that intimately understand the needs of their communities.
"We don't believe any family should be displaced and their child not attend their school just because a landlord wants that apartment so they can get fair market rent," maintains Redmond. "We're going to advocate for our seniors, and we're going to advocate for the tenants, and we're going to train the people of Flatbush on how to advocate for themselves. And knowing Brooklyn Community Foundation is there to help means the world to us and to the residents of Flatbush."
We're beyond grateful for the opportunity to partner with and support the crucial work of organizations like FDC through the generosity of our donor community. Even in the absence of a pandemic-level crisis, we know that there's still work to be done — and we remain deeply committed to long-term change. On this heart-rending anniversary, I have never been prouder to be part of this Brooklyn community.