This year, Flatbush Development Corporation has decided to hold a raffle as a way to allow our supporters to contribute to FDC and our programs while also connecting local businesses and patrons. This is a virtual raffle where anyone can purchase tickets from their phone or computer. Tickets are set at a $5 rate and multiple tickets can be purchased at once to both increase the odds of winning the offered prizes and the support of FDC.
The first prize is a $500 AMEX gift card followed by a $250 Apple Gift Card, a JBL speaker and gift cards to local businesses such as Werkstatt and Sagoya Yoga.
Your support of FDC is instrumental in our mission to make a positive difference in our community. By participating, you help FDC provide free afterschool programs to over 1000 Flatbush youths, offer assistance to our neighbors facing housing crises, and extend a helping hand to our local small business owners. Additionally, your contribution contributes to the success of events like the Flatbush Frolic, fostering a vibrant and engaged community.
Every donation, regardless of its size, plays a crucial role in furthering these initiatives. Thank you for your participation, and for joining us in making a meaningful impact on the Flatbush community!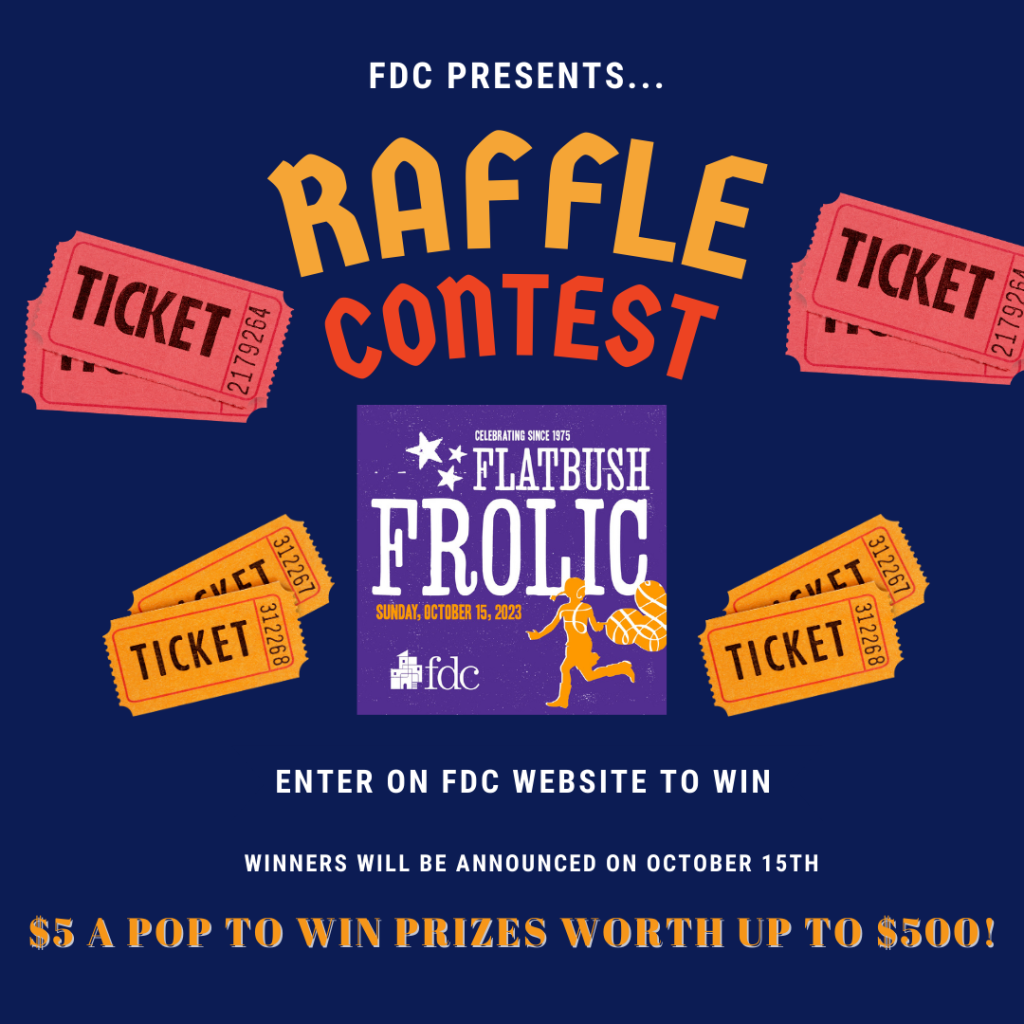 **If you are a vendor and you would like to be a part of this raffle as a unique opportunity to promote your business to a large audience while getting involved in local fundraising, please email us at dcordova@fdconline.org.**