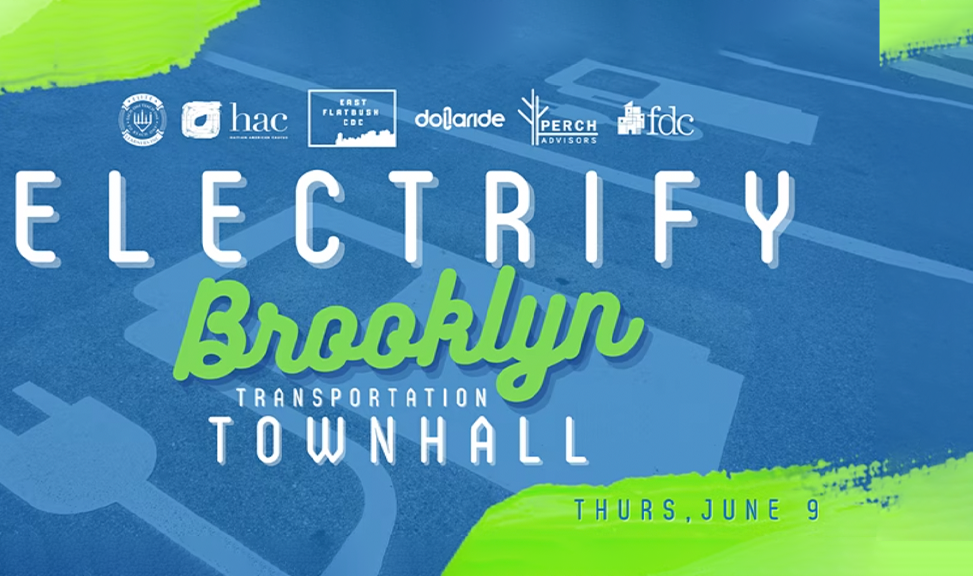 Jun 7, 2022
Dollaride, supported by FDC, needs your support!
Jun 7, 2022
Since the mid 1980s, dollar vans have played an integral part in NYC's transportation system, serving thousands of daily commuters, and delivering accessible and affordable transportation service. Dollaride, founded in 2018, understands the value and necessity of this informal mode of transportation, and also the challenges associated with it. Dollaride's mission is to deliver community-aligned clean transportation solutions that reduce local air pollution, help to overcome persistent transportation challenges, and improve quality of life across communities. Dollaride was recently named as a finalist for NYSERDA's Clean Neighborhood Challenge. The NYSERDA Clean Neighborhood Prize will enable Dollaride to activate electric dollar vans along Flatbush and Utica Avenues. Dollaride's team is working to produce a final proposal for the NYSERDA opportunity, and wants to hear directly from community members, in order to better understand how an electrified fleet of Dollar Vans can best serve neighborhoods along Flatbush and Utica Avenues.
Please take 5 minutes to take this survey and share your input!
You can also join the conversation by registering for this Virtual Town Hall to be held on Thursday, June 9 | 6 pm -7.30 pm
To find out more about this initiative, you can read here the PDF.