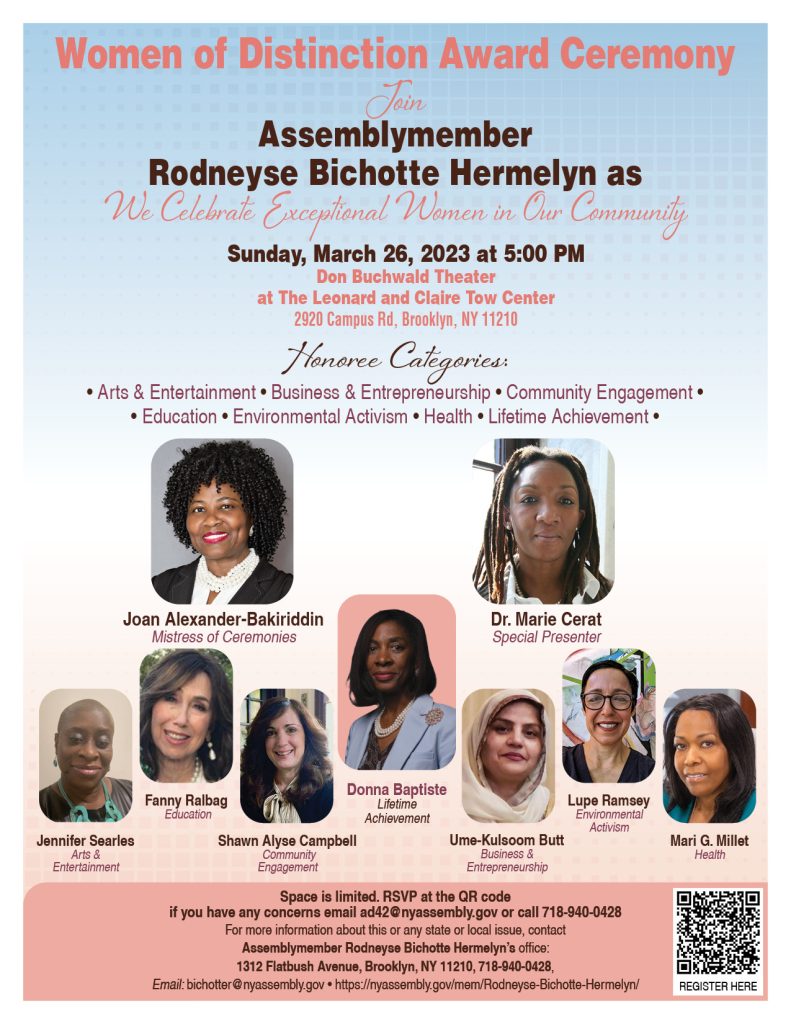 Congratulations to our Director of Economic Development, Lupe Ramsey who has been nominated by assembly member Rodneyse Bicnotte Hermelyn for her Environmental Activism in the Annual Women of Distinction Ceremony.
Lupe Ramsey is our Director of Economic Development at Flatbush Development Corporation. Lupe connects small businesses and neighbors to services that promote safe, clean and green streets to make Ditmas Park the best neighborhood it can be for all. For over 15 years Lupe has been involved in local community gardens, led neighborhood cleanups, tree plantings and public health initiatives to promote environmental awareness and self care.
Here
is the ceremony event.